Easy Lift is an electronic module that allows you to better manage the Electronic Air Suspension (EAS) system of your Land Rover vehicle. With a simple click on the Easy Lift's Controller or on its App available for Android and iOS devices, you can Raise or Lower your car without Speed restrictions and for 7 heights presets.  Take advantage of the potential of the car's original pneumatic suspension system at the best!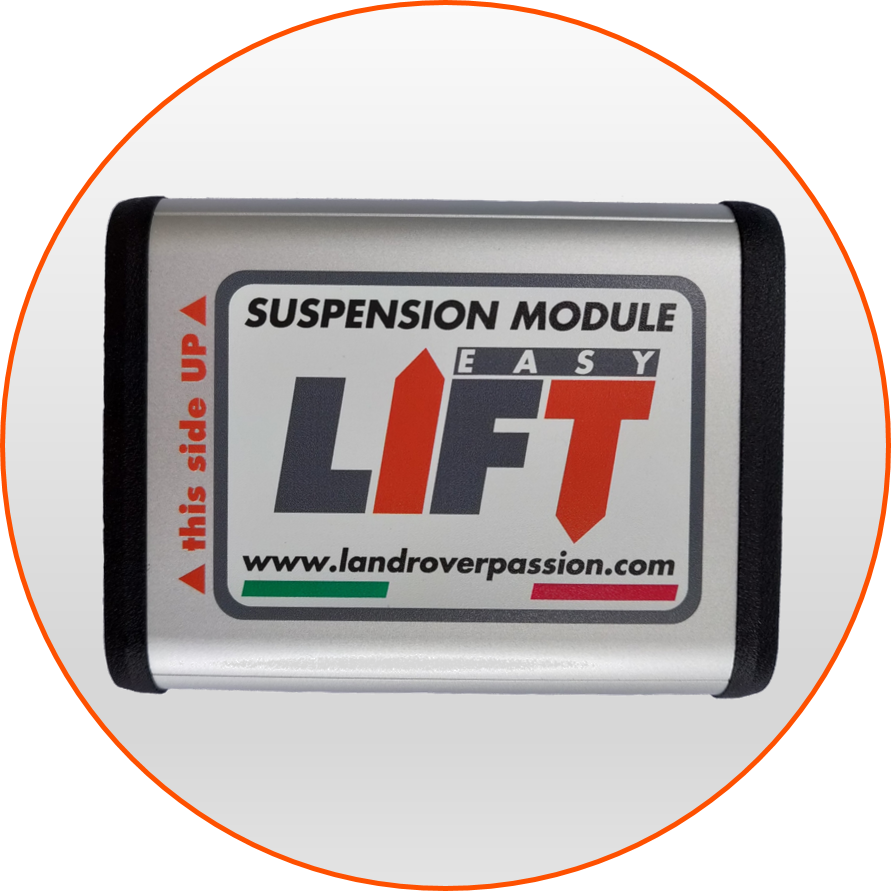 7 heights presets without speed restrictions
3 Special Programs for:
Self-Levelling
Alignment/Service
Extra Low
Raise on Offroad
Improve your vehicle capabilities with more ground clareance, attack and exit angles and best traction. Have best Off Road experience with Easy Lift
Lower on Road
Reduced height of the vehicle from ground and lower the center of gravity, for better aerodynamic coefficient and easy access to lower places
Self-Levelling
Level automatically your vehicle in X and Y axles and sleep into your roof tent or into your car.  Comfort and amazing dreams at your fingertips!
Fully customizable
Customize your Easy Lift for your needs. 7 heights presets fully customizables on 5mm steps. Open your App, choose your best configurations and save it! 
Custom Default Height
Set your preferred height like Default and every time you'll make a double click on the Controller, Easy Lift will goes quickly at your choice
No Speed Restrictions
Keep you height above the 50Km/h standard Land Rover limit. Keep the control of your heights in each conditions. On Road, Off Road, mud, sand,…
Wired Controller
It's our choice. Only a wired Controller can guarantee secure connections and reliability in all conditions. Keep your power socket free for your others devices and do not have worries
Mobile App
If you want, you can manage and control your Easy Lift module also through your iOs or Android smartphone. Your hands free phone system remains available during the Easy Lift App use
Easy Installation
No cut, no soldering. A simple kit: one bypass wiring harness with 4 connectors, one wired controller and an main module. Our customer reports us needs just 45′ like average time for a complete byself installation 
Save your money
Just one module, suitable on 5 vehicles. So you can transfer it on a new vehicle or sell it to more potential customers. We know our reliability, for this reason, we can offer you lifetime warranty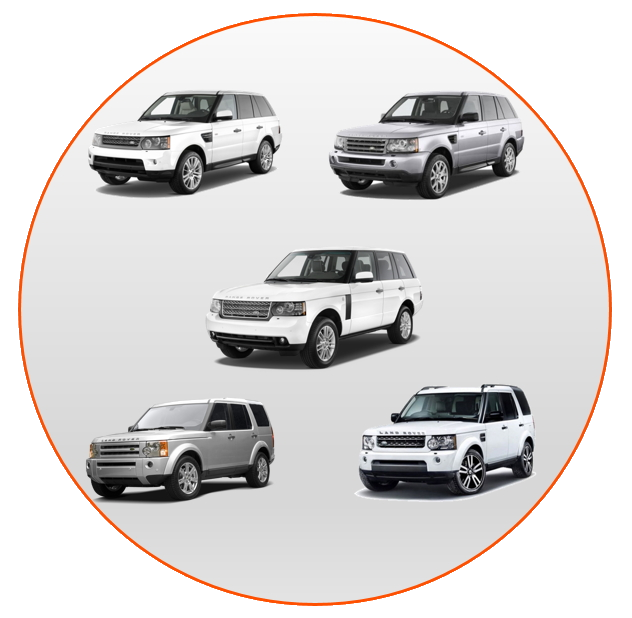 1 module, 5 vehicles, Unlimited use
Easy Lift is suitable on:
Land Rover Discovery 3/LR3 L319
Land Rover Discovery 4/LR4 L319
Range Rover Sport L320 Model Year 2004-2009
Range Rover Sport L320 Model Year 2010-2012
Range Rover L322 Model Year 2005-2012 (*)
(*)

Before the purchase send us your VIN number for check the compatibility
Easy Lift has been chosen and running all over the world
 Happy Customers
Easy Lift Plus completely satisfies my driving needs. I mainly use it OnRoad to lower my Discovery 3 when I have passengers or to lift it among urban traffic.
Easy Lift – Easy to use! Great product that has been used to great effect in demanding conditions. Superb after sales giving great peace of mind.
Установка несложная, выполнил самостоятельно за 1 час. Никаких лишних дырок в машине делать не требуется, устройство позволяет изменять высоту автомобиля прямо с телефона через блютуз.
Modulo eccellente, la qualità e confort della guida sono aumentati notevolmente; lo consiglio vivamente a chi volesse implementare il confort, stabilità ed estetica della RRS
This device has everyday applications not just off road! All is going well with Easy lift – it makes quite a difference to how the car drives when I run it a bit lower than standard. Much nicer to drive everyday.
السلام عليكم ، اريد ان اعبر عن تجربتي مع هاد الجهاز Easy Lift لقد استعملته مباشرة اول ما تم تجهيزه وكان السيارة من نوع ديسكوفري ٣ ام الان استعمله في سيارة فوڤ ل٣٢٢ و عاد ما اعرف استغنى عنه والله .
Easy Lift 4.0
Raise/Lower programs: 7
Factory heights configuration (mm): -30, -20, -10, Neutral, +35, +55, +75
Configuration customizable from App: 
Special programs: 3

Self Levelling
Service
Extra Low
Discovery 3/LR3, Discovery 4/LR4:
€ 430
(€ 352,46 ex VAT)
Range Rover Sport, Range Rover MKIII L322: 
€ 450
(€ 368,85 ex VAT)